This post was created in partnership with CreditRepair.com. CreditRepair.com believes everyone has the right to achieve their dreams, the right to increase their ability, and the right to equal opportunities in their lifetime.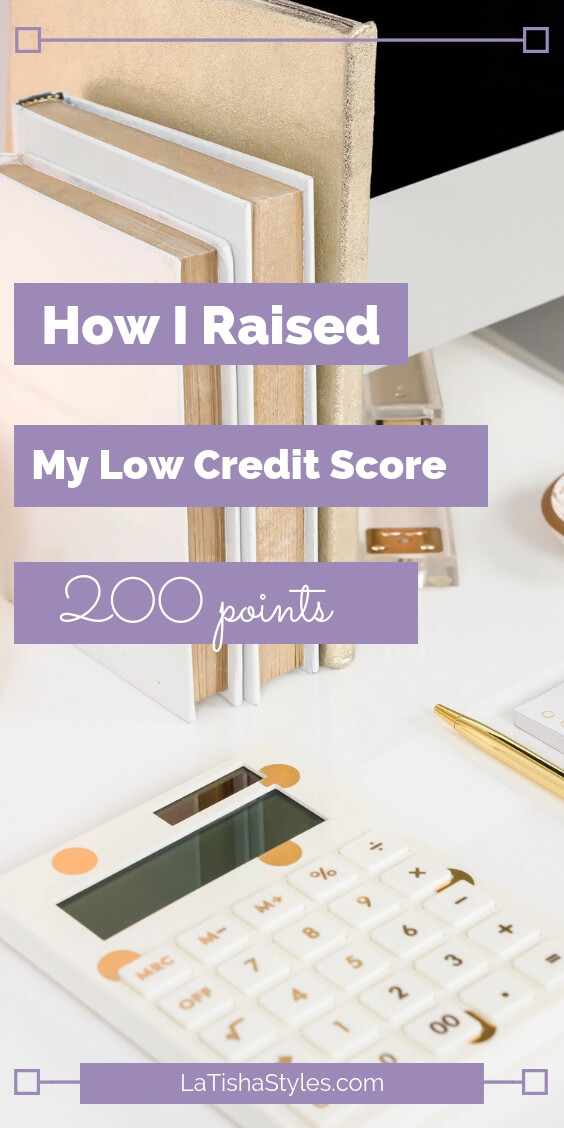 I'm an entrepreneur who used to have a low credit score. A few years ago my credit score dropped below 500 points. I believe it was 485 by the time I finally made the decision to get things straight. I was ashamed, frustrated, and I felt like my credit score would never be back to the best it had ever been, 630. However, just a few years later not only did I raise the credit score by 200 points, but I finally reached the 800 club.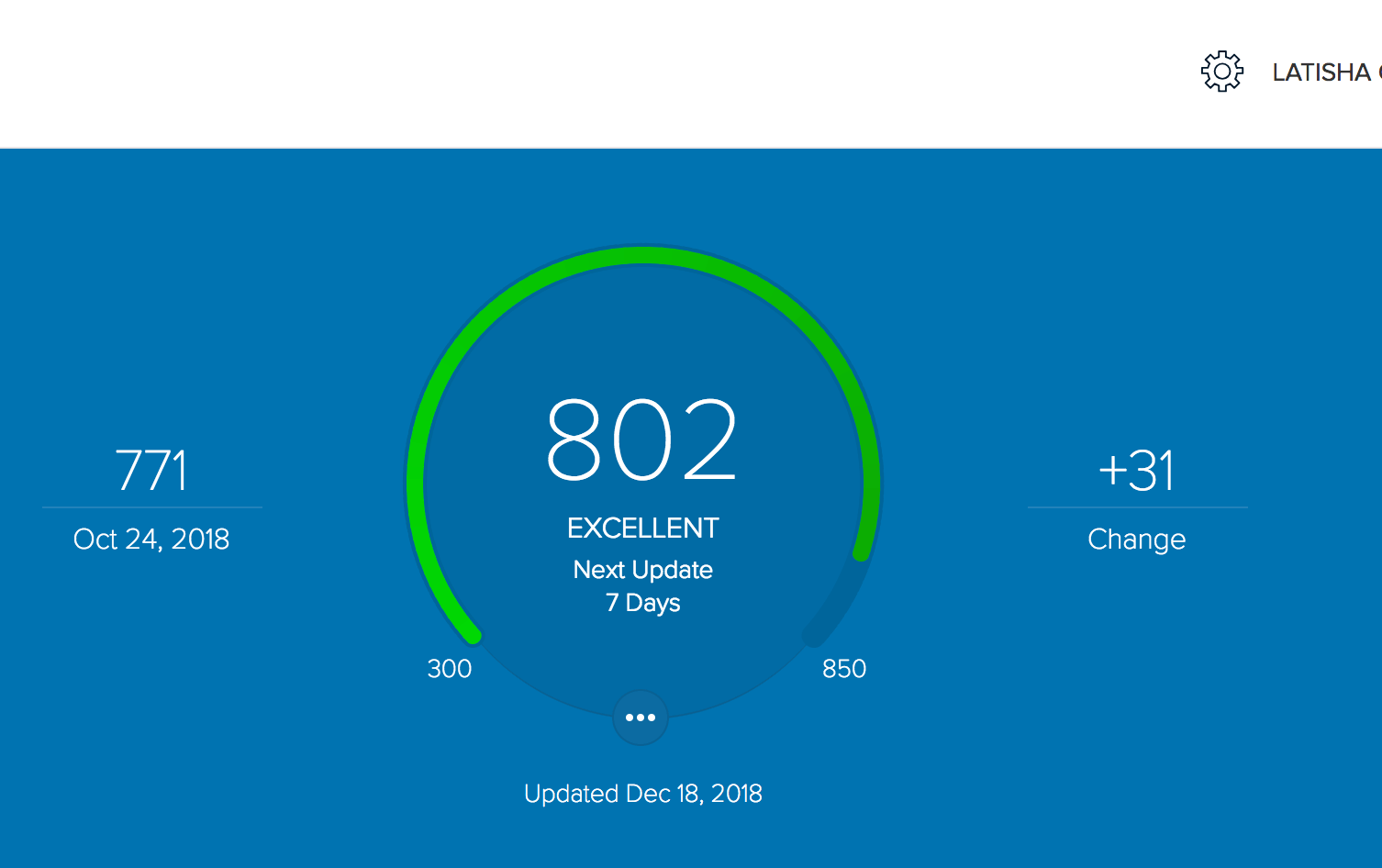 Having a good credit score has allowed me to get better interest rates on my business credit cards and get the best cash back credit cards for my personal use. These days I use credit wisely because I never want to have bad credit again. I'm proof that just because you might have a low credit score doesn't mean you're stuck with it. Here's the story of what happened.
It was September 2014 and I had finally paid off my last credit card.
I even made a video about it.
It's been 4 years but that video is still the most popular on my YouTube channel. A few days ago someone left this comment:
"Congrats. Ik [I know] it feels good. But I just hope you can keep from impulse spending again. Sorta like an alcoholic can't take a drink again…."
I'm sure this commenter is new to my channel and hasn't seen what has happened in my life over the past 4 years. I've truly been able to reach my financial dreams.
After paying off that debt I was able to start a business, quit my job, and even get new credit cards with much better perks. I've been able to make a long-lasting lifestyle change. How did I do it? There were 4 major changes I had to make in order to pay off that debt and keep it off. Here's how I did it.
1st Step to Raise Credit Score: Make a Commitment
I first made a commitment to myself. It wasn't a New Year's resolution. It was a random day that I decided I no longer wanted to be the type of person who was ok with having debt. I wanted to be the type of person who could move when she wanted, who could switch jobs when she wanted, and even the type of person who could work for herself. I knew that none of that would happen while I had thousands of debt.
2nd Step to Raise Credit Score: Change My Habits
Secondly, I changed my habits. I had to first identify my biggest debt trigger. I use to go to the mall every Saturday and if I saw something I liked, I would buy it using my credit card. I realized that impulse shopping was my biggest trigger. So I set a few rules about what I was and wasn't allowed to do.
The main rule that curbed my impulse shopping was that I had to shop with a list.
If I saw something that I wanted to buy that was not on my list then I had to come back for it.
As my habits began to change, I later allowed myself to make impulse shopping purchases but only with cash. It's an entirely different story when you have to spend cash versus swiping.
Sidenote: to answer the commenter, I still do impulse shop. But because I pay my credit cards off in full each month it's like impulse shopping with cash. My credit cards give me cash back and I pay zero interest.


I don't show this to brag, but simply to let you know what's possible when you are determined.
3rd Step to Raise Credit Score: Create New Habits
Instead of focusing on just changing my old habits, I decided to create new habits as well so I wouldn't fall back into the same trap of overspending. My new habits included using only cash for spending and automating my bill pay.
Also, I started to automatically transfer funds into a new savings account. I made sure to "hide" the account in online banking so I wouldn't be tempted to withdraw as the balance increased.
4th Step to Raise Credit Score: Set a Stretch Goal
Finally, I set a stretch goal. One of my biggest goals was to become a full time entrepreneur. Anytime I felt tempted to go shopping or go back to my old ways, I remembered this stretch goal. For 2 years I stayed at my full-time job while I planned for entrepreneurship. I knew that if I could pay off all of my debt, that I wouldn't feel pressured to get a job. In September of 2014 I had paid off all of my debt and by October of 2015 I left the corporate world for good.
Since leaving my 9-5 I've created a business that generates a full-time income. I offer courses, coaching, and marketing consulting services. I truly believe that I've been able to reach my financial dreams because I made a commitment to change my habits, create new habits, and set a stretch goal. Since then my credit score has increased to the 750 range and it's been there for several years now. If you want to improve your credit score so you can start a business, get better interest rates, or even just so you can say you're in the 700 club, you can do it. I'm proof that you can turn your financial life around.
If you want even more tips to help improve your credit score, then check out the guides and this post from CreditRepair.com: https://www.creditrepair.com/blog/credit-score/10-tips-for-improving-your-credit-score/
Inside you'll find 10 Tips For Improving Your Credit Score. CreditRepair.com goes beyond one-time credit repair; they are dedicated to helping you develop a healthier relationship with your credit.